Two posts in one day, what? Yes, I found this unbelievably amazing photographer and I just can't help myself. Check out the photographic stylings of Ghaith Salih.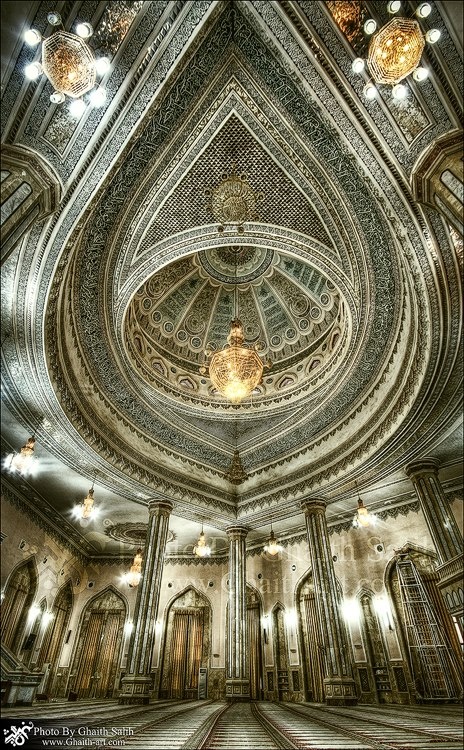 Mosque Al-Dawla Al-Kabeer
One of the most beautiful Mosques in the provinces of Iraq
The Mosque consists of two large halls for prayer Designed in a modern way and high-tech decor. The mosque is located in the central province of Ramadi. This image has been processed by 10 pictures in different lighting to create the final image.
I pulled that description right off of Salih's website, because I like all that information and I couldn't pick just one fact like I usually do. Go click on his photo stream here, because it will blow your mind in just the best way.